Welcome to Riverside Music!
LESSONS CONTINUE ONLINE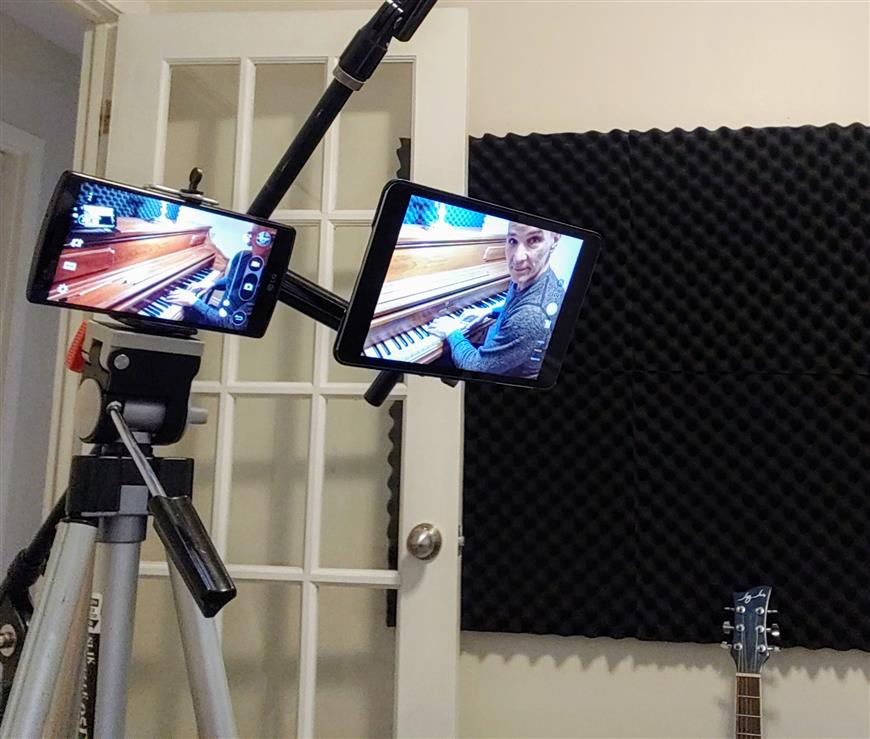 "...his (online) lesson was great!...thank goodness for technology during these difficult times. We would like to continue with lessons this way during the closures."
As we acclimatize to our new reality, we find ourselves finding new and creative ways to adapt.
We have been seeing an increase in online lesson requests and it has been working quite well.
For the month of April (and beyond, if necessary) we have set up a separate online schedule for interested students.
You can take virtual lessons just the same as in person.
If you're curious and want to try it first please don't hesitate to contact us to set it up!
---
We are a private music school servicing Riverside South, Barrhaven, Greely, Manotick and surrounding areas.
Whether recreational or serious, Rock or Bach, our teachers are trained in all styles and approaches.
It is our passion to pass on our love of music in a fun and encouraging environment, customizing the lesson to suit your style.
---
Requisite Practice Habits for Optimal Musical Development

A set daily routine is most productive. Set aside a time of day, everyday, and stick to that time.

Seven days a week is better than five.

Practice sessions should ideally be no less than 15 minutes. Half hours are best.

For advanced students up to an hour a day or more is recommended.
A helpful breakdown of a routine half hour practice

-Warm ups (exercises, scales, triads etc.)...10 minutes

-Songs, Pieces...15 minutes

-Free time (review, playing for fun, improvisation etc.)...5+ minutes

-Theory depends on assignment and is separate from regular practice